Want to run your business more effectively? Please sign-up here. Over 127,000 readers rely on Klariti every month. Sign up now for Ivan's fresh writing strategies, practical advice, and resources delivered to your inbox each week.
We respect your email privacy
 No strings attached. Opt out any time. We use
Aweber
to send the emails, one of the web's most trusted email marketing companies.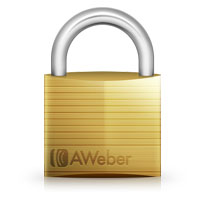 It's short, useful, and full of tips you can use straightway. No waffle.
Thanks, but I'm swimming in newsletters. I'll pass, if you don't mind.
Absolutely! We're in the same boat. That's why we've created these videos on YouTube. I talk about business mistakes I've made, how I've worked thru them and balancing my family and business.
Go to http://www.youtube.com/user/ivanwalsh
Sounds good, maybe I'll give it a try. You on Facebook?
Yep! I share other parts of my life and business here. If that rocks your boat, let's connect.
Go to http://www.facebook.com/ivanwalsh
You're not on Twitter, are you?
I had some reservations about Twitter at first and even stopped using it at one point. Now I've got a better handle on it, though I'm selective about what I share and re-tweet. Tweet me here:
Go to http://twitter.com/ivanwalsh